Is there a way to change the default appointment view from 1 to 5 days? If I could save a click, I'd love to.
We have noticed that since the update this weekend we need to refresh our screen to see any changes. After making an appointment or changing an appointment (cancel, check in arrival). Do we know if this is going to get corrected?

This just started showing up and we are wondering if there is a way to disable it.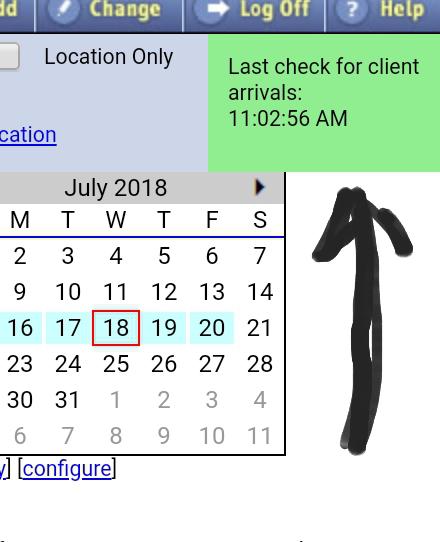 Is anyone else having issues with waitlist.
We can bring up a single provider, but when we try to do all providers at a location we get nothing but a white screen. Everything worked just fine yesterday.
We have been having problems for 3 days with the appointment module. When you schedule an appointment it does not show up. You have to go out of Procentive and come back in for it to refresh. Anyone else having this issue?
Was the option to send mass notifications to scheduled appointments removed from the Appointments Module? We often need to send mass notifications when our offices close due to weather.

Hi Celia,
Just wanted to piggy back off of what was already mentioned, which was correct. This was an enhancement that was made back in July. We posted about this on our Live Updates Page with instructions to ensure agencies didn't miss this change but I understand a lot gets lost in the shuffle!
I will attach here the update that we had back in July which outlined this change. We're also happy to talk over any of the new permissions around this as well, if you'd like to submit a ticket.
Thank you!
Amanda Kaufmann
Customer Success Manager
When clients are cancelling their appointments through their text message reminders it isn't updating the Status of the appointment. Instead it says that they confirmed the appointment.
Is there a way for Procentive to send a notification to STAFF when a new appointment is added to their schedule??

Does anyone know if it's possible to hide clients by default in the appointments module, rather than having to click the "hide clients" button every time I log back into Procentive?